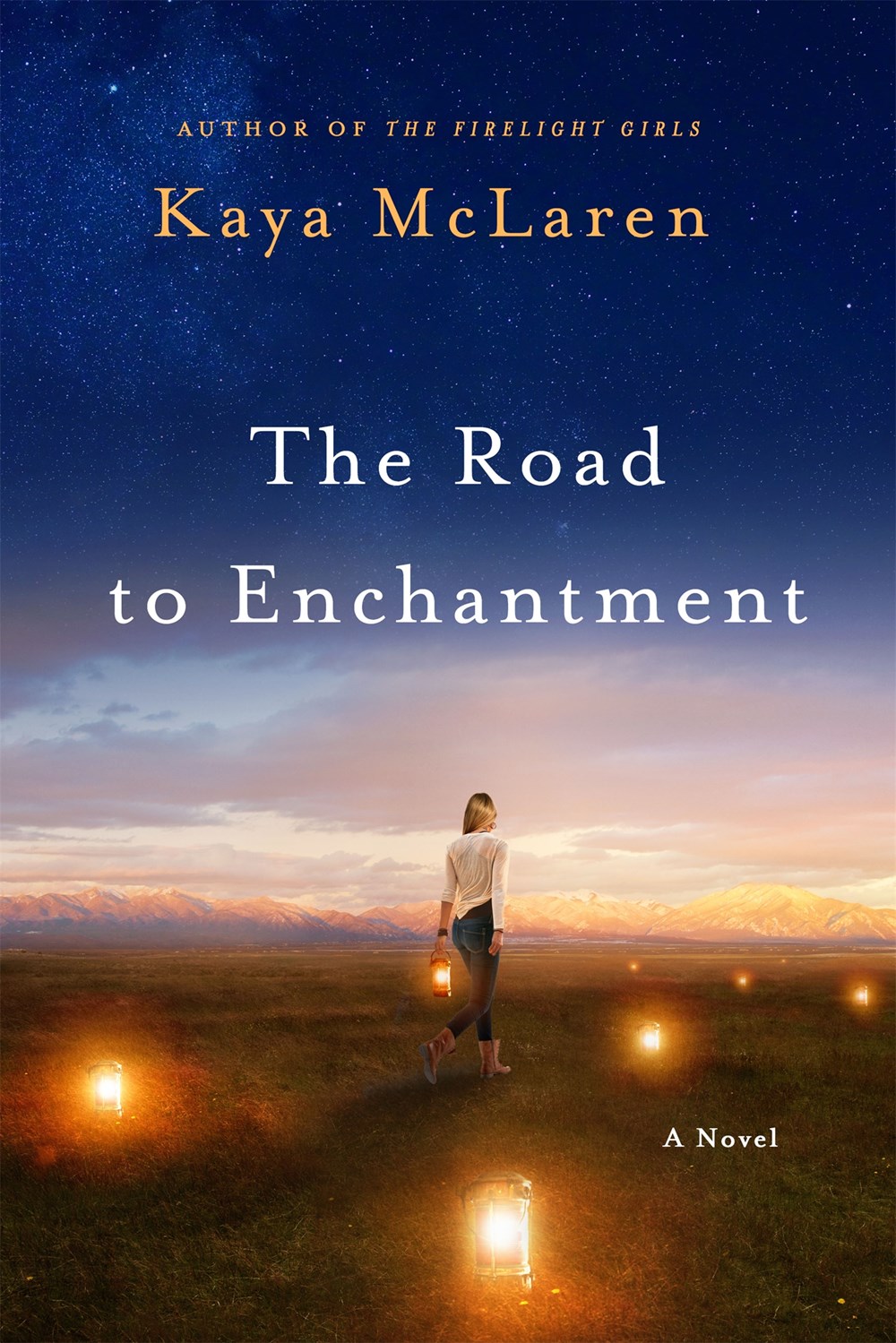 The Road to Enchantment is a heartwarming story of a
single, expectant mother who has to move back to her mother's New Mexico vineyard in order to handle her mother's last affairs after living as a musician in Los Angeles for years. Willow's mother moved Willow to New Mexico from the state of Washington after setting Willow's father's mattress on fire in retaliation for his infidelity with one of Willow's teachers. When Willow arrives at her new school, she notices that she is the one Caucasian student among the predominantly Apache student body and is bullied because she is unsure of the culture that surrounds her. Willow befriends Darrel and becomes passionate about music and riding horses while her mother tries to make her failing winery put food on the table for her and Willow. Willow moves from New Mexico to Los Angeles right after graduation and begins a career as a cellist. She also begins a relationship with a selfish musician, Ian, who leaves Willow right before finding out that Willow's mother has died and that Willow is pregnant with his baby. Now, Willow must find a way to pay off her mother's debts and decide how she will raise a baby by herself.
In many ways, this story was very sad. Willow's mother having been an alcoholic before passing and and Willow's father making Willow feel like a third wheel by heaping praise on his new daughter were heartbreaking. There were quite a few happy parts in this book, too, though. Willow had a wonderful brotherly relationship with Darrel and his grandparents and had a wonderful passion for music and riding horses. There are times when this novel does read a bit slowly but it was otherwise a very nice, hopeful book and an interesting story. I learned a lot about the rich Apache culture and even a few Apache words! What a wonderful story with beautiful characters so full of life! This would be a great book for readers who enjoy exploring other cultures and like stories with non-traditional families. McLaren's writing is truly filled with enchantment and the love of the tight-knit community in which Willow lives leaps off the pages. This book is inspiring and a great read.
This book will be released on January 31, 2017. Find this book on Amazon or Barnes and Noble
and read other reviews of this book on Goodreads.
I received an advanced copy of this book from the publisher in order to review it but that did not have an effect on my review of the book. This is my honest opinion of this book. I am a participant in the Amazon Affiliates program. By clicking on the Amazon link and purchasing this product, I receive a small fee. I am not associated with Goodreads or Barnes and Noble in any way and the links provided are available strictly for your convenience and not to imply a relationship of any kind.
I do not track activity of visitors beyond that which blogger already does. If you click on an outside link, those websites may track your activity but I do not actively share any information with third-party websites.