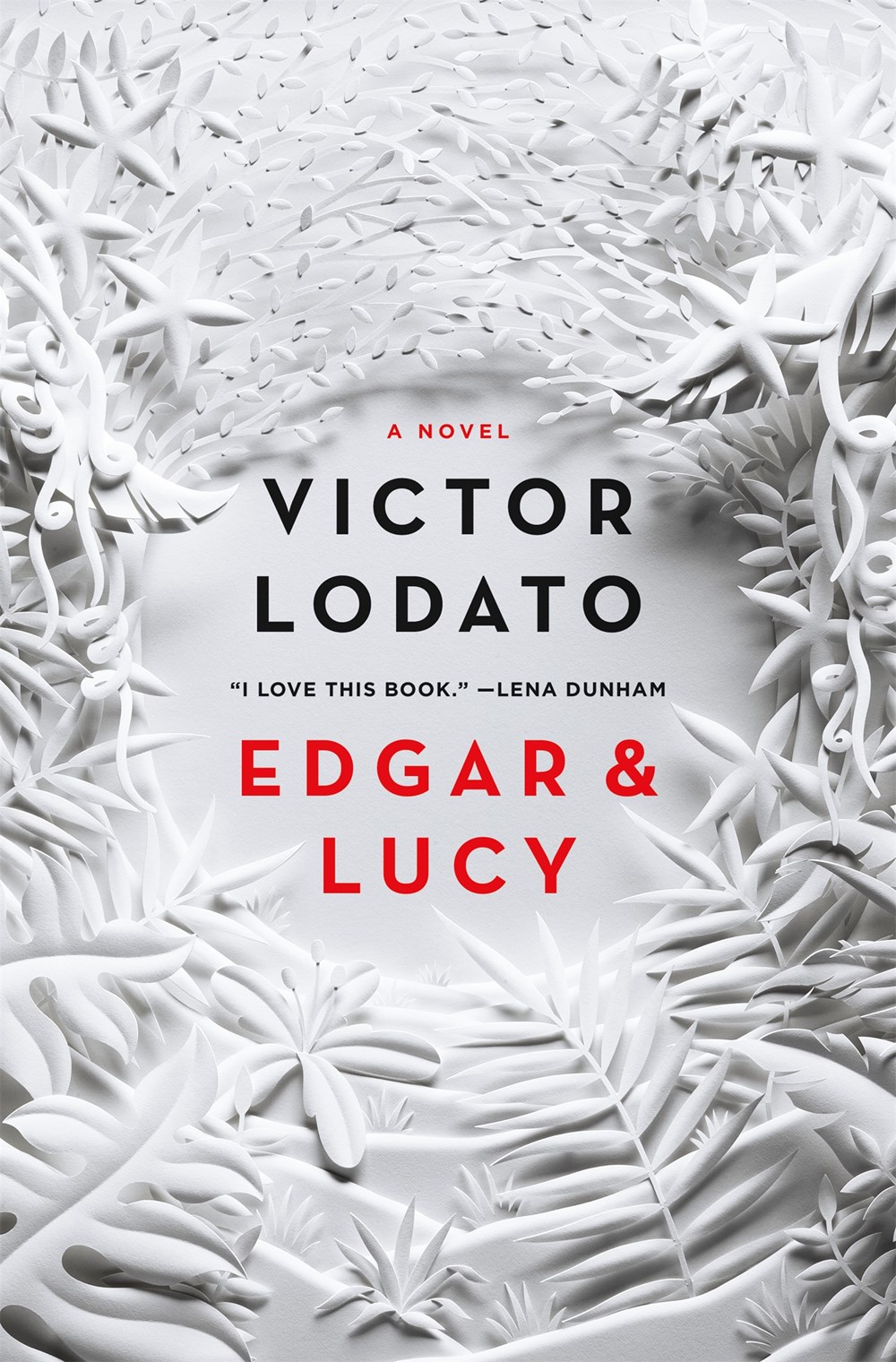 Eight-year-old albino Edgar, his mother, Lucy, and his grandmother, Florence, live together in the house that Florence's son, Frank, grew up and suffered a mental illness in. Florence and Lucy are still grieving after the death of Frank and Lucy struggles to connect with Edgar as Florence treats him as her own. After Florence's death, Lucy has to learn to care for Edgar but struggles to do so effectively. When a man befriends Edgar, Edgar seeks his comfort about the death of his grandmother and the coldness of his mother, but the man's intentions with Edgar are not solely benevolent and Lucy is wrought with sadness after Edgar's disappearance.
I honestly chose to read this book because of the title. Lucy is the name of my cat and with one of the main characters being named Lucy, I was immediately drawn to it. When I read what it was about, it was a book I knew I had to read. This book took me a bit longer to read than many other books; because it is 544 pages but also because it is not a fast-paced book. It is a great literary novel, though. This book touches on many different topics- bullying, missing and endangered children, loss of family members, and mental illness. It can seem strange (and uncomfortable), at times, but I don't think that the strange parts overshadow the beautiful writing and the complex characters. Lucy, especially, is a great character. Lucy begins by being fairly unlikable. She can't understand Florence and believes that the old woman only tolerates her for the sake of Frank, and later, Edgar. When Edgar goes missing, Lucy understands the pain of losing a son and that Florence and Pio loved and supported her more than her own parents ever did. Edgar is a very unique kid. It is mentioned in the book that it was thought that Edgar might be autistic but that Lucy didn't wish to continue with testing. Edgar is, at the very least, eccentric but he is so sensitive and sweet. As the novel progresses, we really see Edgar grow up and find his voice. I really enjoyed this novel even though it was a slower moving story than I would have liked. I still felt myself wanting to go back and see what was happening to Edgar and Lucy. I think anyone who enjoys literary fiction will like this book.
My Lucy:
Reviews of books like this one:
The Fall of Lisa Bellow by Susan Perabo
The Mothers by Brit Bennett
My Husband's Wife by Jane Corry
This book is currently available and can be purchased from
Amazon
and
Barnes & Noble
. Read more reviews on this book on
Goodreads
.
I received an advanced copy of this book from the publisher in order to review it but that did not have an effect on my review of the book. This is my honest opinion of this book. I am a participant in the Amazon Affiliates program. By clicking on the Amazon link and purchasing this product, I receive a small fee. I am not associated with Goodreads or Barnes and Noble in any way and the links provided are available strictly for your convenience and not to imply a relationship of any kind.