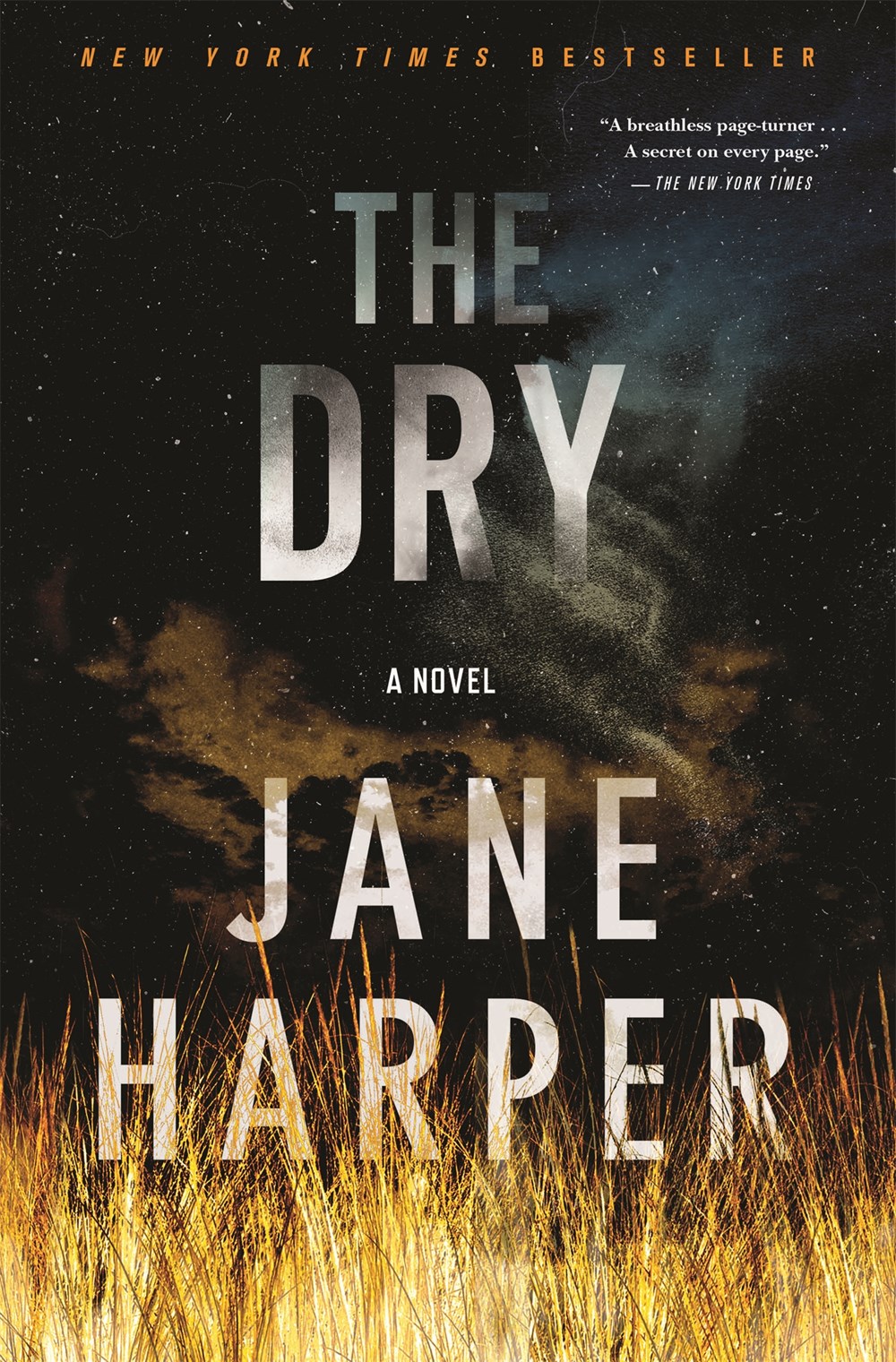 The Dry
by Jane Harper is not your average murder mystery novel. What it lacks in tons of twists and turns, it makes up for in family drama and vivid imagery of economic pain and anguish. Aaron Falk returns to his childhood farm community, which is economically depressed due to a severe drought, to attend his best friend's funeral. Luke Hadler has been found dead, as has his wife and son, and the whole town believes that Luke is responsible for the murder-suicide. Falk is not so sure and believes that a death that ran he and his father out of town twenty years prior may have something to do with it. Falk begins to investigate the deaths with the new town police officer, Raco. Throughout the details of the investigation, you can feel the pain of the suffering of the families that live in Kiewarra. The children's artwork that is posted around the local elementary school does not have the usual happy family themes that most children's artwork centers around. Instead, the children show how unhappy situations are at home and how their favorite farm animals pass away due to lack of water. The family relationships in the town are frighteningly sad and real. The characters are very believable and I genuinely felt for them as I read the story. I don't think this book is only for readers of murder mysteries. I think anyone who enjoys reading fiction of any kind will like this book.
This book is currently available and can be purchased from
Amazon
and
Barnes & Noble
. Read more reviews on this book on
Goodreads
.
This is my honest opinion of this book. I am a participant in the Amazon Affiliates program. By clicking on the Amazon link and purchasing this product, I receive a small fee. I am not associated with Goodreads or Barnes and Noble in any way and the links provided are available strictly for your convenience and not to imply a relationship of any kind.
I do not track activity of visitors beyond that which blogger already does. If you click on an outside link, those websites may track your activity but I do not actively share any information with third-party websites.