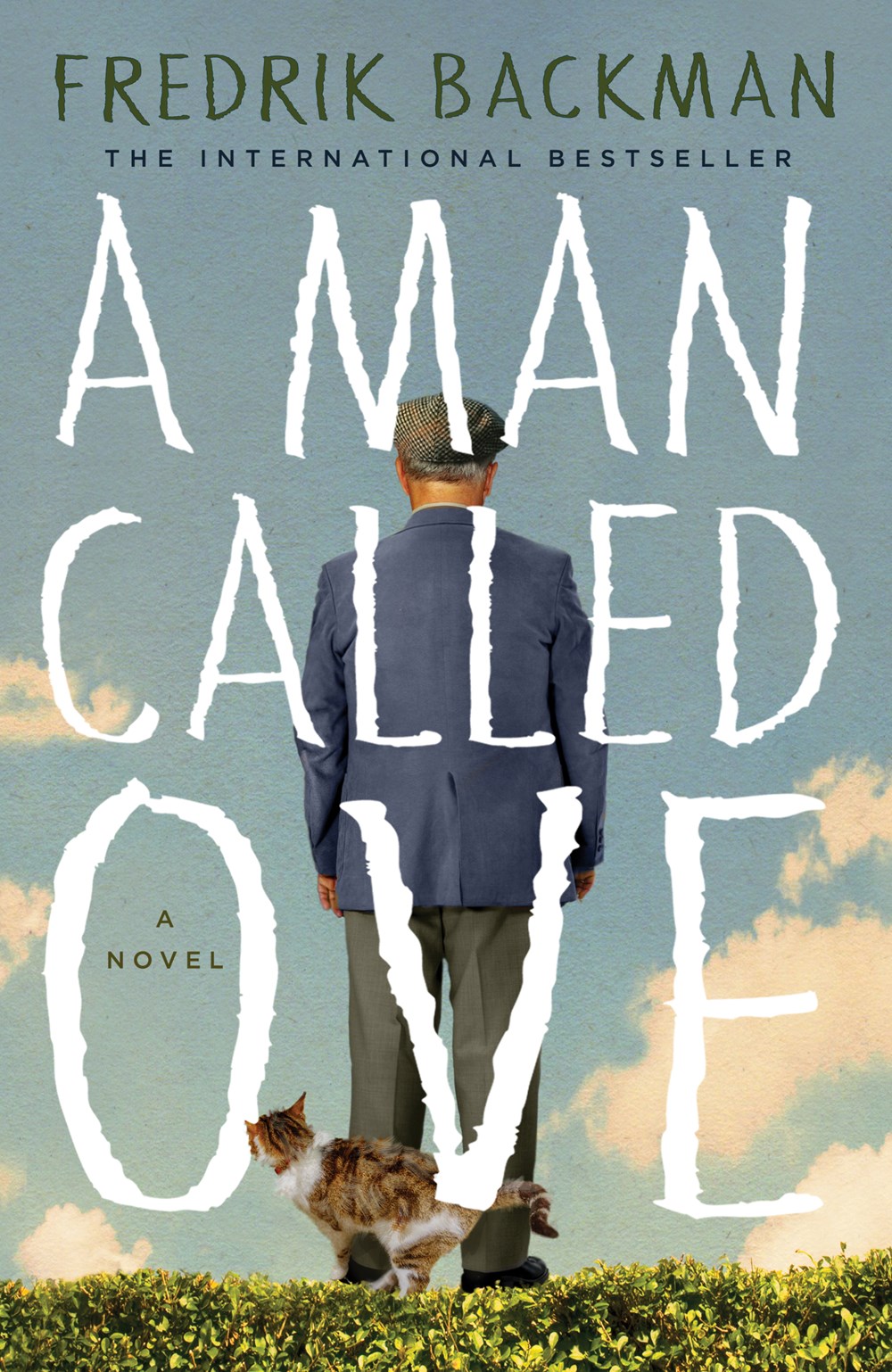 "Ove is the sort of man who checks the status of all things by giving them a good kick." He hates it when people drive in the residential area, don't put their bikes in the proper area and even those who drive BMWs (he has a Saab and has only had Saabs). He is also a principled man. "He believed so strongly in things: justice and fair play and hard work and a world where right just had to be right. Not so one could get a medal or diploma or a slap on the back for it, but just because that was how it was supposed to be." He is also a kind man. He sits with a cat for over an hour while it falls asleep the way most people would a child. Six months after the death of his wife, the only person who ever really fully understood him, Ove has decided to kill himself. He has been hurt too much in life which has made life bearable only when Sonja was around. His suicide plans may need to be held off, though, as he is needed by his ragtag group of neighbors and a neighborhood stray cat.
Ove is one of the first characters in a long while that I know will stay with me for a long time. I think most people will know at least one person who is like Ove. He is cranky but also the kindest man you will ever meet. He will run into a burning building for you. This book had everything that I love in a book. Wonderful characters that I find myself missing once I finish the book. Beautiful writing that keeps me moving through the story at a brisk pace. A story that is interesting and draws one in from the very first sentence. While the book is emotional, it was also very funny and I found myself laughing many times. This book also reminds us of two very important lessons. The first is that you should spend time with those you love and appreciate them while they are still here for you to do so. The second it that you never know what someone has had to endure in their lifetime and how this may have had an effect on their personality. I definitely enjoyed this book and the author's writing style. I will be reading many more of his books in the future. I believe that anyone who enjoys reading funny and touching novels will love this book. This has been my favorite book so far this year. The only thing I didn't like about this book was that I didn't read it sooner.
You can now watch the 2016 film adaptation of
A Man Called Ove
for free when you have Amazon Prime.
You can get a 30-day free trial of Amazon Prime by clicking here.
Watch the movie trailer here:
Reviews of books like this one:
The Mothers by Brit Bennett
The Tea Girl of Hummingbird Lane by Lisa See
The Mothers Promise by Sally Hepworth
This book is currently available and can be purchased from
Amazon
and
Barnes & Noble
. Read more reviews on this book on
Goodreads
.
This is my honest opinion of this book. I am a participant in the Amazon Affiliates program. By clicking on the Amazon link and purchasing this product, I receive a small fee. I am not associated with Goodreads or Barnes and Noble in any way and the links provided are available strictly for your convenience and not to imply a relationship of any kind.
I do not track activity of visitors beyond that which blogger already does. If you click on an outside link, those websites may track your activity but I do not actively share any information with third-party websites.