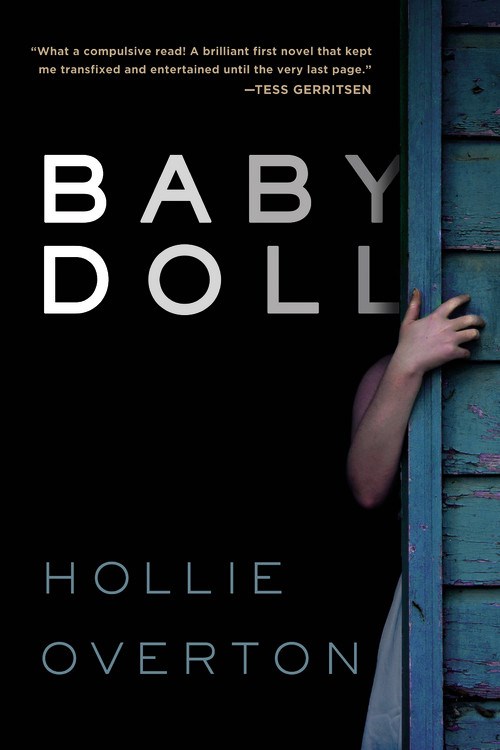 Lily Riser was abducted as a teenager and has spent the last eight years trapped in the basement of a cabin, her every move controlled by sadistic Rick. The only brightness in her life is her daughter, Sky. When Rick forgets to lock the door behind him when he leaves for home one night, Lily takes the chance to escape and runs with her daughter all the way to her childhood home. Now, she has to navigate the justice system and her relationships with her mother, twin sister and high school boyfriend.
Baby Doll
is very similar to
Room
by Emma Donoghue. A little too much like
Room
but without the authentic feel of
Room.
The justice system part of the story was very unrealistic. The characters were also very unrealistic and one-dimensional. The writing felt clunky and awkward. I wouldn't really describe this as a psychological thriller or a mystery, as some have, because there really weren't any twists and turns. There were some parts of the story that I did enjoy, such as the relationships between Lily and her sister and Lily and Sky but, for the most part, this novel just wasn't my cup of tea.
Reviews of books like this one:
June by Miranda Beverly-Whittemore
I Let You Go by Clare Mackintosh
Edgar and Lucy by Victor Lodato
This book is currently available and can be purchased from
Amazon
and
Barnes & Noble
. Read more reviews on this book on
Goodreads
.
I received an advanced copy of this book from the publisher in order to review it but that did not have an effect on my review of the book. This is my honest opinion of this book. I am a participant in the Amazon Affiliates program. By clicking on the Amazon link and purchasing this product, I receive a small fee. I am not associated with Goodreads or Barnes and Noble in any way and the links provided are available strictly for your convenience and not to imply a relationship of any kind.