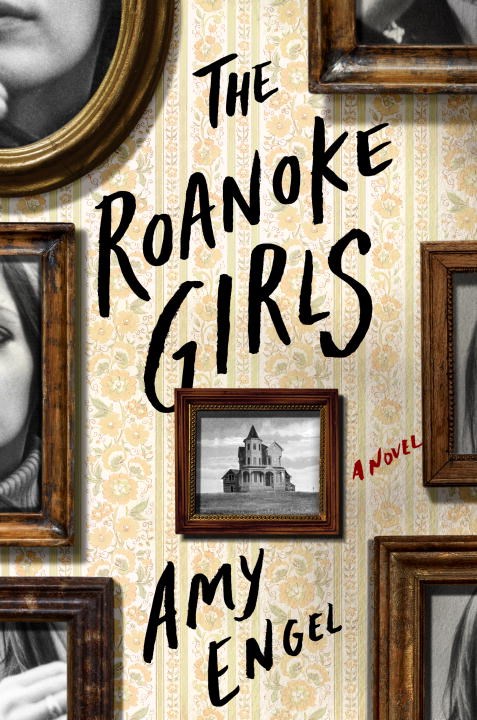 The Roanoke Girls
was a truly haunting book! From the very first chapter, I felt like I was watching a horror movie, complete with a creepy house and insane supporting character in strange and morbid Allegra. After her cousin Allegra's disappearance, Lane is called home to rural Kansas by the patriarch of the Roanoke family, Lane's grandfather. Lane spent a summer living with her cousin and grandparents but fled the family's horrid secrets years ago and wants to forget everything she knows about the family and town. When Lane returns, she tries to find out what happened to Allegra while flashbacks of her summer at the home unravel chilling family secrets.
Writing about this book is difficult because I don't want to give too much away but I absolutely loved this book! This is way more than just a missing persons mystery. It had enough family drama (warning: very creepy family drama) to keep readers who don't enjoy mysteries interested and the secrets that the family keeps provide their own mysteries, as well. The characters all feel very real without being boring. Just as real dysfunctional families often are, the victims are sometimes as unkind to each other as the perpetrator. As Lane explains, "sometimes you have to pass the pain around in order to survive it." The writing flows very easily and I finished the book in one sitting. While I can't say that I was shocked by the ending, this was still a crazy ride of a novel and I hope that Engel decides to write more books for adults, in the future. I was a little bit nervous with this one because Engel usually writes Young Adult fiction and I was worried that YA themes would take over but that simply wasn't the case with this one. This was a truly enjoyable book and one I will remember for a long time. The only thing I would warn about in this book is that it does center around a very dysfunctional family and some who have grown up in such a family may not want to read this if the wounds are still fresh (I don't want to give spoilers about this book but they can be found online if you want to know what I am talking about).
Reviews of books like this one:
Ill Will by Dan Chaon
My Husband's Wife by Jane Corry
Behind Her Eyes by Sarah Pinborough
This book is currently available and can be purchased from
Amazon
and
Barnes & Noble
. Read more reviews on this book on
Goodreads
.
This is my honest opinion of this book. I am a participant in the Amazon Affiliates program. By clicking on the Amazon link and purchasing this product, I receive a small fee. I am not associated with Goodreads or Barnes and Noble in any way and the links provided are available strictly for your convenience and not to imply a relationship of any kind.
I do not track activity of visitors beyond that which blogger already does. If you click on an outside link, those websites may track your activity but I do not actively share any information with third-party websites.